LT04 additional features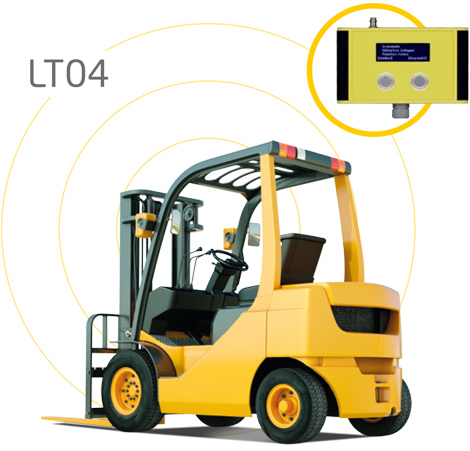 The LT04 forklift control system differs from the LT03 system primarily in its greater range of functions – and especially its increased range of communication functions. The basic functions of the LT03 are included in the LT04. For information on the basic functionality see the following pages:
> LT03: how it works
> LT03 forklift call point
> LT03 forklift mobile point
forklift_call_point.html
Simultaneous management of three calls
Visible batch processing of jobs
Up to 8 different kinds of jobs can be allocated
Transmission of area identification for jobs
Range of types of transport units
Repeated calls for several forklifts (e.g. for a job with a large quantity delivered)
Priority identification (high) of jobs: calls with higher priority always appear at the top of the forklift mobile point.

Additional functions of the forklift mobile point
More comprehensive job list with up to 16 jobs
Individual selection of jobs in the jobs list
Transfer of priority calls from the call point
Display of call point and activity
The forklift driver can display the predefined logging of special activities like e.g.
"break time", "cleaning", etc.