LT03 forklift mobile point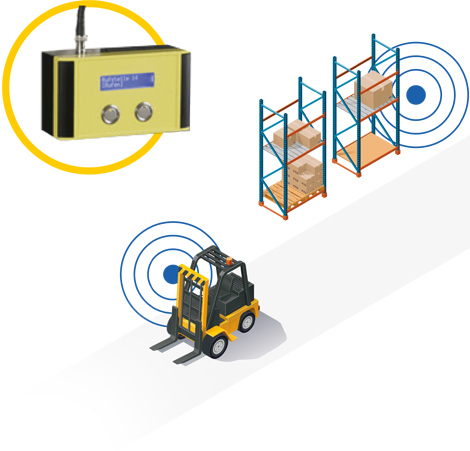 Each forklift mobile point also has its own number for identification purposes. This number can also have a descriptive name. The job signals from the call points are stored in a jobs list. The jobs list is displayed chronologically on the LCD display. You can scroll through the jobs list using a selection key. Acceptance of the job is confirmed by the acceptance button. After the job has been processed, both the call point and the mobile point can quit the job.
Additional feature
Each forklift mobile point has an output by means of which e.g. a flashing light can be switched to signal a load that is ready for pick up.