The Securifix data logger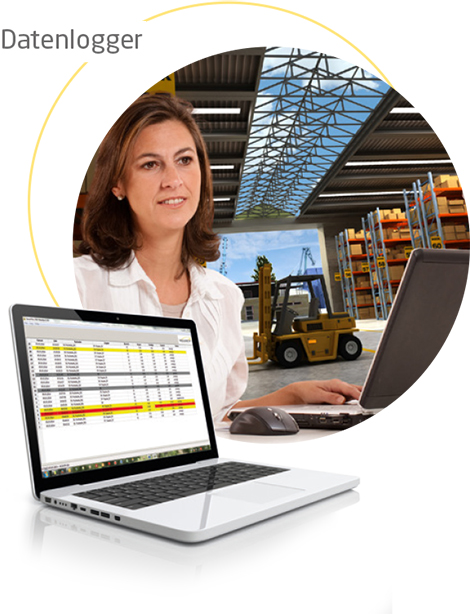 Securifix data logger – secure data for your planning with minimum effort
The data logger provides you with the data base to optimise your forklift fleet
Quite simply good at all levels
The simplicity of the Securifix data logger - whether in its operation, functionalities or evaluation - is impressive. As it is an autonomous system, it doesn't require any connection to merchandise management systems EDP or SAP.
The effort involved in planning is also eliminated.
The data logger is simply mounted between the forklift fork tines and is immediately ready for use. Securifix RFID tags are positioned along the forklift route. If the forklift drives past one of these RFID positioning tags, the data logger records its identifier and stores it consistently with the other data on an SD memory card.
The data is recorded to the second and can be evaluated by the SD card directly on a laptop or on each PC with an SD card reader.
The ideal way to optimise your fleet.
By automatically capturing the motion data, the following can be evaluated with a to-the-second analysis and graphic representation:
Number of jobs
Average duration of job
Standing time empty
Standing time with a load
Travel time with a load
Travel time empty
Transfer
The data logger can also be enhanced with an optional route detector.
The decisive help for decision-makers
The data logger provides you with reliable data which helps you to optimise internal logistics processes.
Advantages of the data logger at a glance:
Low investment costs, which pay for themselves in a few weeks
Fast, easy assembly in one day
Logs movement and loading data
Determines the standing time and driving time of the forklift fleet
Logs the number of jobs and their duration
Straightforward evaluation programme
Provides you with detailed data as the basis for your decision making for your forklift fleet