Edmund Breitenfeld, General Manager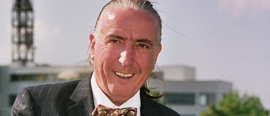 You can rely on our many years of experience
Edmund Breitenfeld has been an entrepreneur since 1972. Since then, the trained telecommunications expert, business man and sales expert has invented, developed and successfully marketed numerous safety and high frequency wireless solutions.
In 1992, Telefix GmbH, the company he founded, was the first private company to receive a wireless module licence from the Central Office for Telecommunications Licences.
Cost-effective
production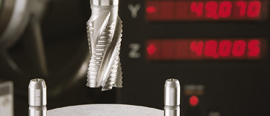 Qualified staff and state-of-the-art machinery
We are putting new product ideas into effect with CAD supported construction, several high frequency measuring stations and the latest CNC machines.
Qualified staff, state-of-the-art machinery and rational production methods guarantee the cost-effective manufacture of efficient wireless products.
Communications solutions with high frequency radio technology.

For over 40 years Securifix GmbH has been developing, producing and selling communications solutions based on high-frequency radio technology.
Customised solutions

Securifix is constantly developing its own products and tailors the solutions precisely to individual customer requirements.
Well-known customers rely on Securifix.

Our customers include companies like MAN, NEFF, Siemens, Parador and Rheinzink.